LA TERRE PROMISE
THE PROMISED LAND
Francis Reusser
Documentaire – 2014 – Suisse- 85 min
Français/arabe/anglais – english/french subtl.
55 élèves de la Chorale du Collège Saint-Michel de Fribourg, en voyage en Palestine pour donner une série de concerts, découvrent les problèmes engendrés par l'occupation. Les paroles emplies de poésie d'une voix off en arabe, et le regard des jeunes suisses, rythment rencontres et concerts, et accompagnent les larmes et les sourires qui naissent de cette extraordinaire expérience de vie.
Philippe Savoy head of the choir at Saint Michael's College in Fribourg is preparing to take his fifty-five students to Palestine for a serie of concerts. From Bethlehem to Ramallah, passing by Jerusalem and Hebron, between check points and churches, discovering both refugee camps and historical tourism around the Dead Sea, the young musicians will discover an exploded territory, a country living in provisional peace with, in the background, the permanent humiliation of the Palestien people..
« L'élan du coeur contre la raison d'Etat.»  Antoine Duplan – Le Temps
Francis Reusser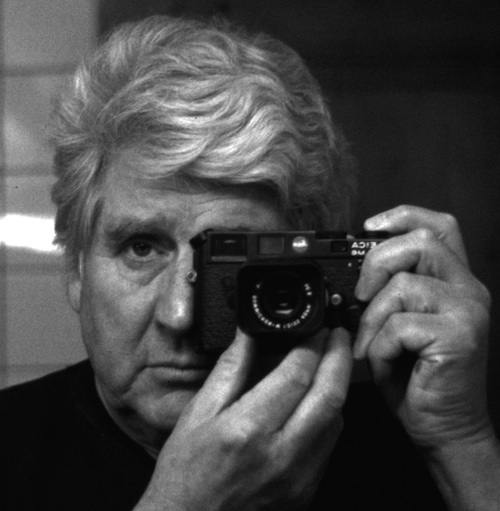 Francis Reusser (1942-2020) fait un passage par l'École de Photographie de Vevey, suivi d'une délinquance juvénile légère qui le conduit en foyer de semi-liberté pour adolescents. Formation de cameraman live à la Télévision Suisse Romande. À l'origine avec François Albera de la création de la section audiovisuelle de l'École Supérieure d'Art Visuel de Genève. Cinéaste internationalement reconnu, Léopard d'or en 1976 avec le Grand Soir, par deux fois sélectionné à la Quinzaine des Réalisateurs en 1969 pour VIVE LA MORT et 1981 pour SEULS, César du meilleur film francophone en 1985 pour Derborence. Franchit allègrement dès ses débuts la passerelle entre documentaires et fictions. 
Francis Reusser 1942-2020. Attended the School of Photography in Vevey and trained at the Radio Télévision Suisse (RTS). Worked with François Albera to create the audiovisual department at ESAV (École Supérieure de l'Art Visuel, Geneva, now HEAD). Directed numerous television reportages. He was especially known for DERBORENCE (1985) which was selected in Cannes (official competition) and won a César for Best French- Language Film and LE GRAND SOIR (1976), Golden Leopard in Locarno. VIVE LA MORT (1967) and SEULS (1981) were selected for Quinzaine des Réalisateurs in Cannes.
Credits
Réalisateur : Francis Reusser
Scénario : Francis Reusser & Xavier Grin
Assistante de réalisation: Emmanuelle de Riedmatten
Montage : Jean Reusser
Image : Henri Guareschi
Son : David Lipka
Montage son et mixage : Jérôme Cuendet
Producteur : Xavier Grin
Une coproduction P.S.Productions
RTS Télévision suisse
Avec le soutien de Cineforom et la Loterie romande,
Le fond de production télévisuel FPT
Droits mondiaux : P.S. Productions
Festivals
Visions du Réel 2014 – Sélection officielle
FIPADOC Agadir 2015
AL Ardad Film Festival Sardegna  2015
Days of cinema – Bethlehem 2015
Royal Film commission – Jordanie 2015
Journées de la Francophonie – Ramallah 2016
Rencontres Orient Occident Sierre 2016
Festival de cinéma des 5 continents franco-genevois Ferney 2017