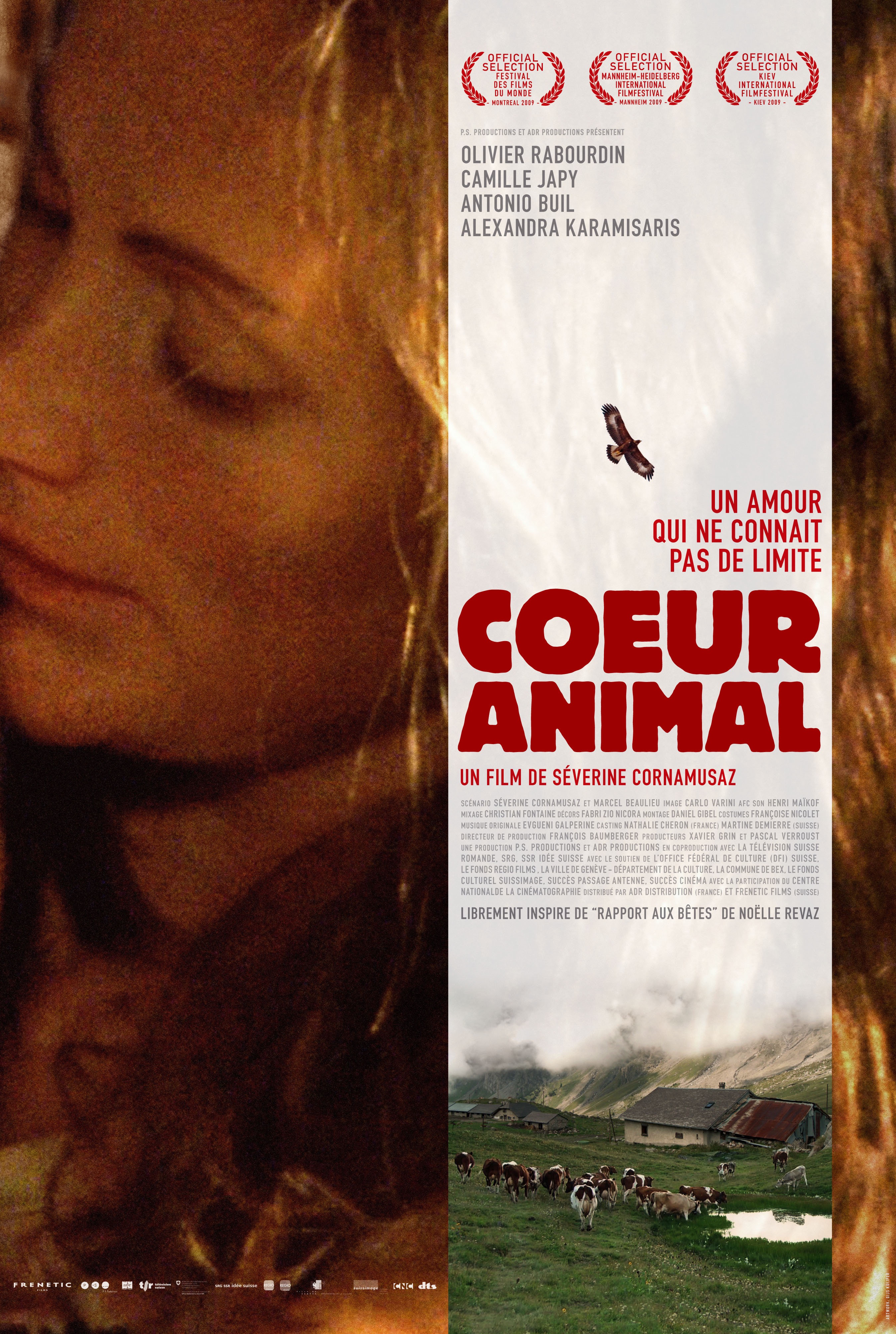 COEUR ANIMAL (ANIMAL HEART)
Séverine Cornamusaz
Fiction – Drame – 2009 – Suisse/France – 90 min- Français – english/german/italian subtl.
… et soudain, il ne pense qu'à elle, sa femme. A celle qu'il ne sait pas aimer et qui maintenant se dérobe en proie aux morsures de la maladie. Cette femme est sienne, cette femme il la connaît si peu et il la voudrait près de lui. Tout de suite. Comme avant.
…and suddenly, he thinks only of her, his wife. This person whom he doesn't know how to love and who is now falling prey to a gnawing disease. This woman is his, this woman whom he knows so little about and whom he would like to be with him. Right now. Just like before.
L'AME DU TIGRE (THE SOUL OF THE TIGER)
François Yang
Fiction – Drame – 2016 – Suisse/Belgique – 91 min- Français – Mandarin – english/german subtl.
Alex, jeune homme franco-chinois, apprend la mystérieuse disparition de son frère. En enquêtant dans le quartier chinois de Paris, Alex fait face aux traditions et à la culture de son père dont il s'est éloigné. Malgré des révélations troublantes sur sa famille, il va tenter une ultime réconciliation.
Alex, a young man of Chinese descent, has to face the mysterious death of his brother. The rites and tradition he is unable to follow reveal the full extent of his estrangement from his father's heritage. Will he be strong enough to forgive the past and to reconcile with his family?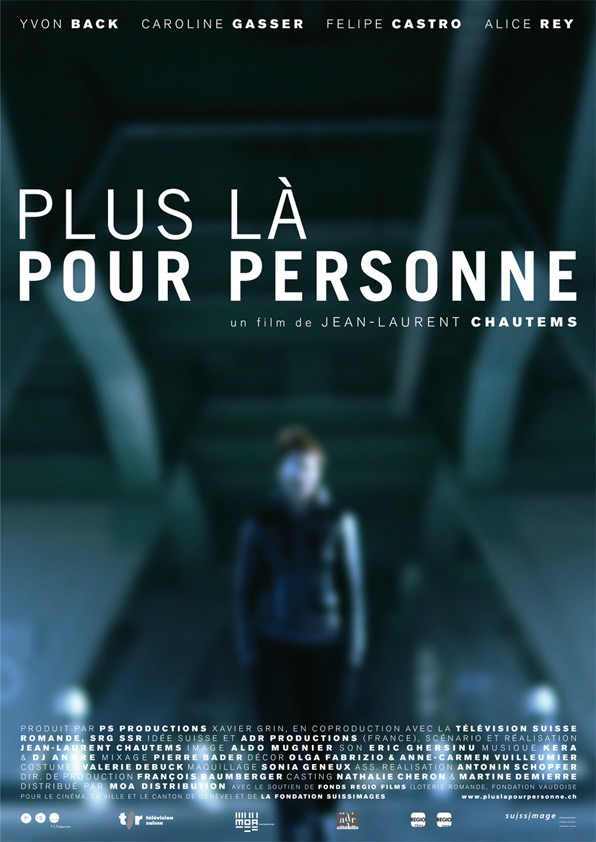 PLUS LA POUR PERSONNE (NO LONGER THERE)
Jean-Laurent Chautems
Fiction – Drame – 2009 – Suisse/France – 85 min- Français – english/german subtl.
Un accident de la circulation réunit fortuitement Anna, Gregor, Martine, Paul et leurs fait découvrir l'impasse de leur existence. Si pour certains, cette découverte signifie leur perte, elle est pour d'autres l'occasion de rebondir et de renaître.
A car accident brings Anna, Gregor, Martine and Paul together. This meeting forces them to face the fact that their lives cannot evolve anymore. While this discovery means Gregor's, Martine's and Paul's failure, it is the occasion for Anna to get back on her feet and to start a new life.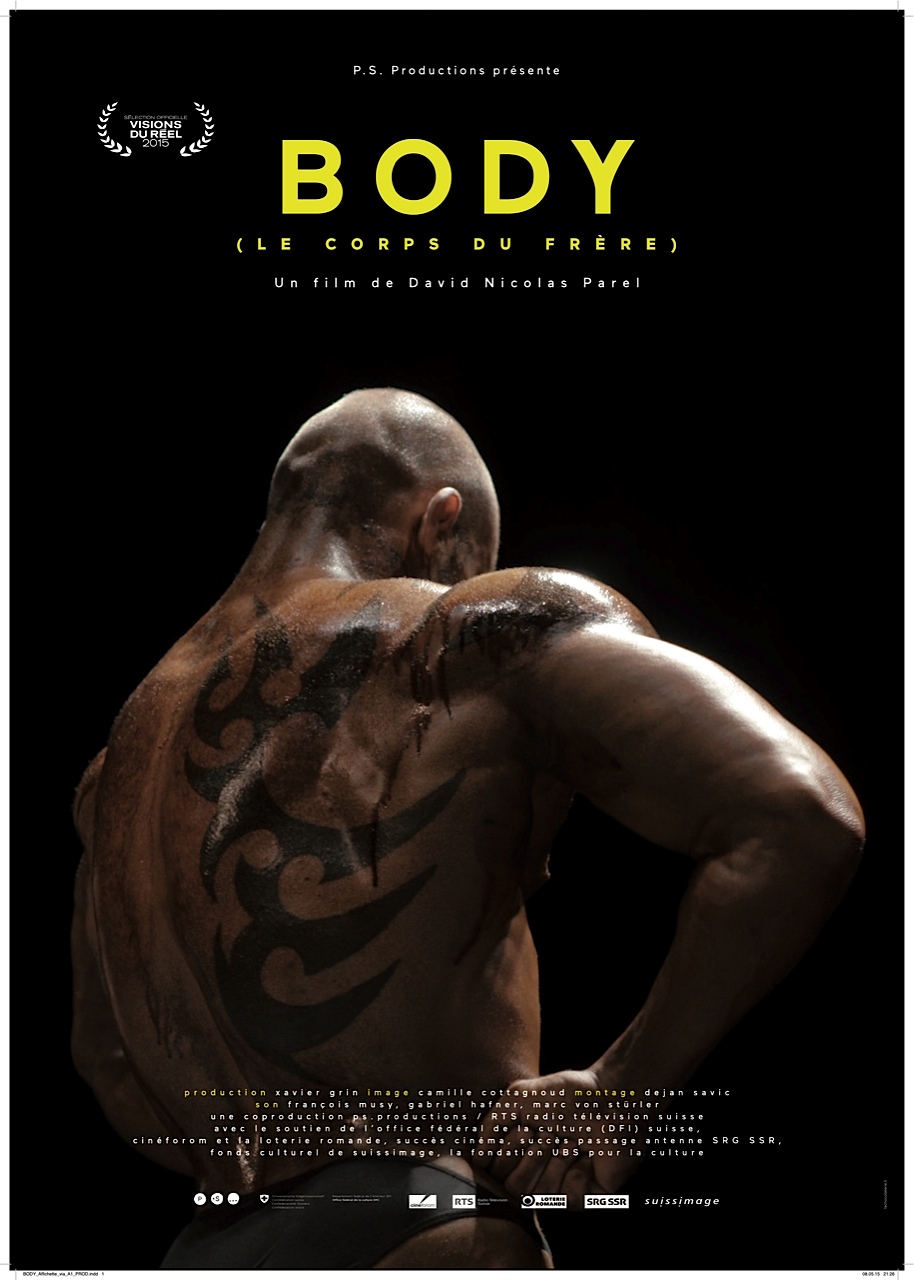 LE CORPS DU FRERE (BROTHER'S BODY)
David Nicolas Parel
Documentaire – 2015 – Suisse – 85 min- Français – english/german subtl.
Se (re)plongeant dans le culturisme, David Nicolas Parel entreprend de suivre son frère cadet dans son entraînement pour l'Arnold Classic – Arnold, du fameux acteur et politicien autrichien et américain. Persuadé d'être celui qui a inspiré cette passion, il s'inquiète des risques de ce sport pour la santé de son frère et aspire à renforcer leurs liens désormais distendus. Un film sur le fil.
(Re)immersing himself in body building, David Nicolas Parel endeavours to follow his younger brother as he trains for the Arnold Classic – Arnold, from the famous Austrian/American actor and politician. Convinced he is the one who inspired this passion, he worries about the risks this sport has on his brother's health and aspires to strengthen their now strained bond. A film on the edge.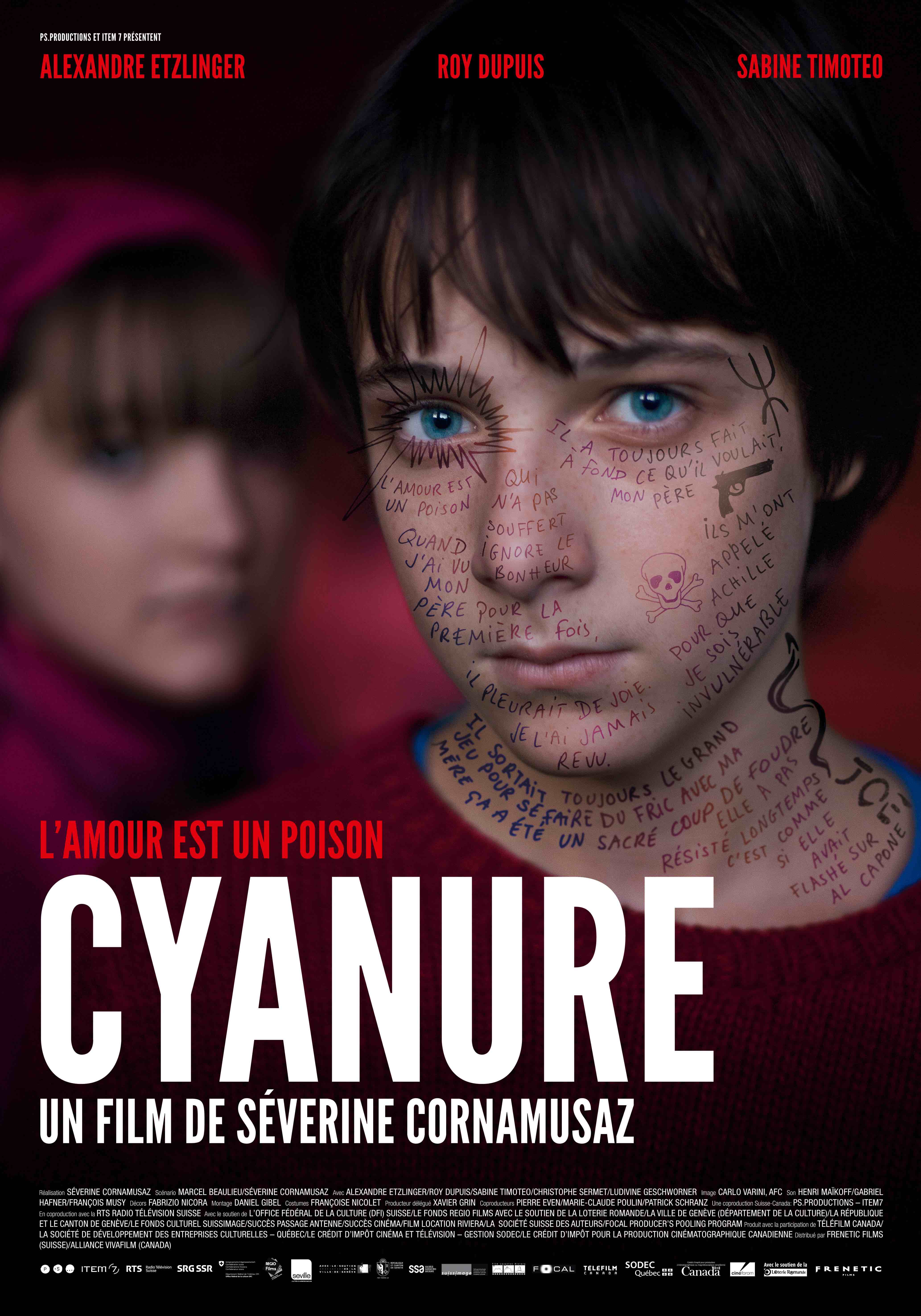 CYANURE (CYANIDE)
Séverine Cornamusaz
Fiction – Tragicomédie – 2013 – Suisse/Canada – 102 min- Français – english/german subtl.
C'est l'histoire des retrouvailles entre Joe, qui vient de sortir de prison, et son fils Achille, 13 ans, qu'il n'a jamais connu. Le retour à la réalité sera haut en couleurs, tant pour l'ancien gangster que pour l'adolescent, qui vit seul avec sa mère et rêve de réconcilier ses parents. Achille va découvrir la vraie nature de ce père longtemps idéalisé.
Recently released from prison, Joe meets his son Achille for the first time; an explosive encounter for both the gangster and the adolescent. Achille, who lives alone with his mother and dreams of reconciling his parents will discover the real nature of his long time idolized father.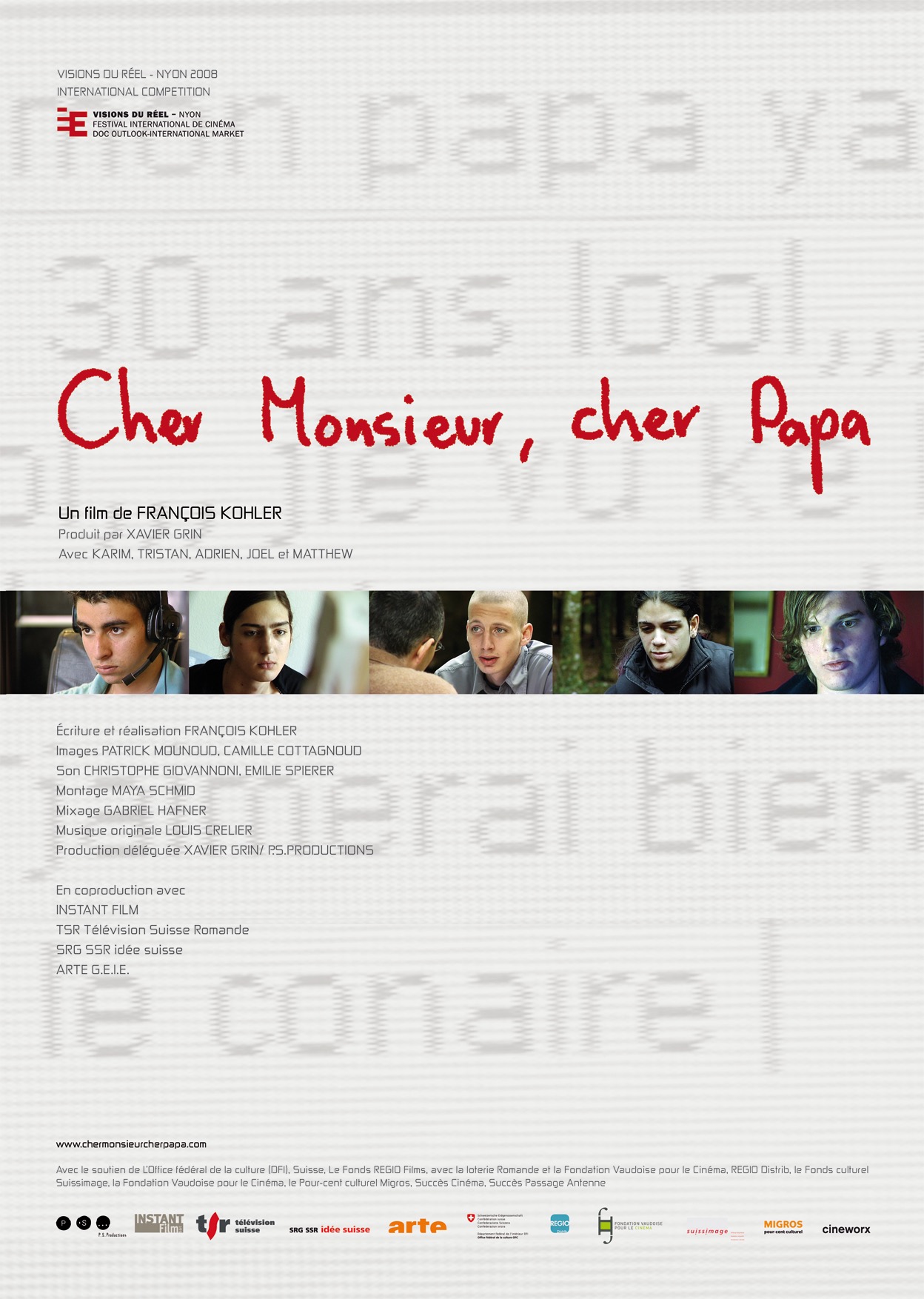 CHER MONSIEUR, CHER PAPA
François Kohler
Documentaire – 2008 – Suisse – 84 min- Français – english subtl.
Le film traite de paternité et de construction identitaire à travers le regard de cinq jeunes hommes entre dix-sept et vingt et un an, de situations familiales, sociales et culturelles diverses. Tous ont en commun d'avoir une relation singulière avec leurs pères. Leurs histoires parallèles nous font progressivement découvrir leurs difficultés, ressources ou rêves, et les mets en miroir avec les figures masculines réelles, imaginaires ou virtuelles, qui peuplent leurs existences.
The film deals with the subject of paternity and identity building through the eyes of five young men aged between seventeen and twenty-one, from different family, social and cultural backgrounds. Common to all is their singular relationship with their fathers. Their parallel stories enable the progressive discovery of their difficulties, resources or dreams and reflects them with real, imaginary or virtual masculine figures, who populate their existence.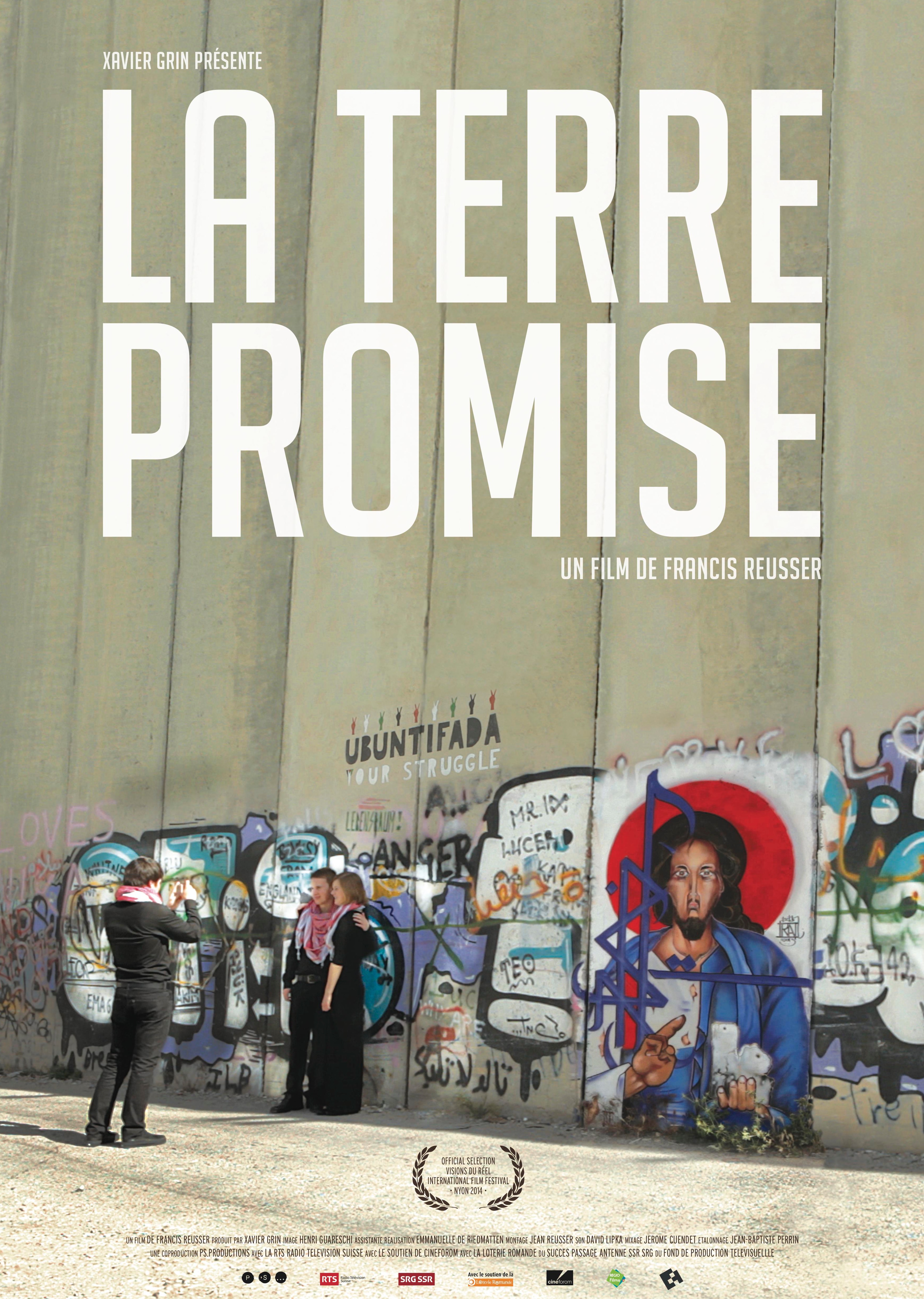 LA TERRE PROMISE (A PROMISED LAND)
Francis Reusser
Documentaire – 2014 – Suisse – 85 min – Français/arabe/anglais – french/english subtl.
55 élèves de la Chorale du Collège Saint-Michel de Fribourg, en voyage en Palestine pour donner une série de concerts, découvrent les problèmes engendrés par l'occupation. Les paroles emplies de poésie d'une voix off en arabe, et le regard des jeunes suisses, rythment rencontres et concerts, et accompagnent les larmes et les sourires qui naissent de cette extraordinaire expérience de vie.
Philippe Savoy head of the choir at Saint Michael's College in Fribourg is preparing to take his fifty-five students to Palestine for a serie of concerts. From Bethlehem to Ramallah, passing by Jerusalem and Hebron, between check points and churches, discovering both refugee camps and historical tourism around the Dead Sea, the young musicians will discover an exploded territory, a country living in provisional peace with, in the background, the permanent humiliation of the Palestine people..
VIBRATO
Jacqueline Veuve
Documentaire – 2012 – Suisse – 70 min – Français – english subtl.
Dépendant du collège St-Michel à Fribourg, la Chorale St-Michel a pour particularité d'accueillir les jeunes de toutes les écoles fribourgeoises, quel que soit leur niveau de chanteur et sans concours d'entrée. Chaque année, le pari consiste à créer une harmonie avec des chanteurs disparates, anciens de la chorale et nouveaux venus. Vibrato est une réflexion sur la voix et son statut.
Fribourg attracts around fifty young people from the most diverse backgrounds. Following their concert rehearsals for a year, we discover a world on its own: a world in which singing means a physical experience, the opportunity to forge close friendships, and oneness with the music. Far from the culture of the masses and virtual social networks, these young people share a passion for choral singing, in a tradition that is evolving in spite of itself.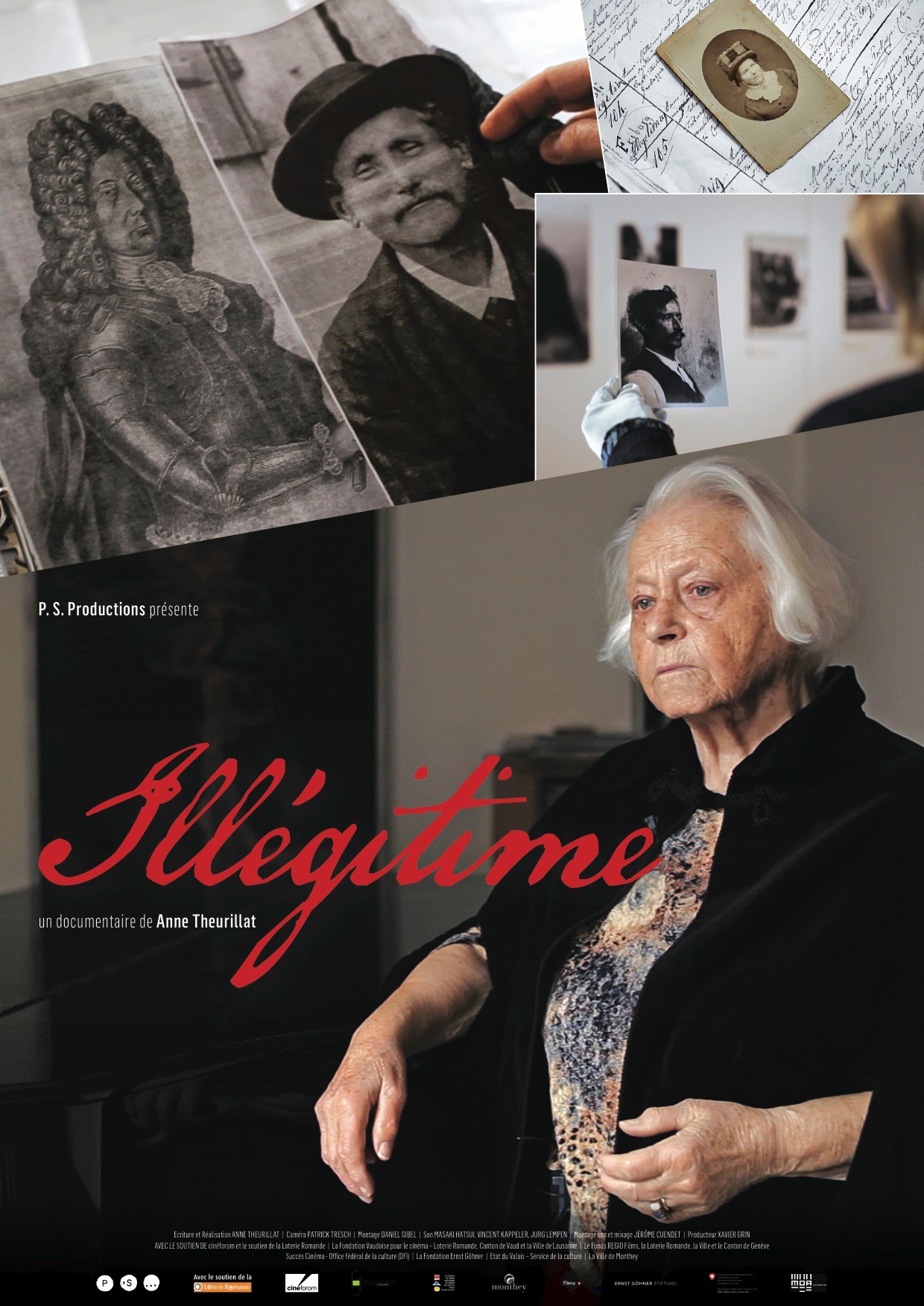 ILLEGITIME
Anne Theurillat
Documentaire – 2013 – Suisse – 70 min – Français – english subtl.
En fouillant les archives familiales amassées par Léa, 95 ans, sa fille Anne décide de porter à l'écran l'histoire de quatre générations hantées par un secret. Jamais leur aïeule, mère célibataire et domestique ambitieuse qui épousa un vieillard de la haute société de Sion, ne consentit à révéler le nom de son père à son fils, relégué dans la «plèbe» à l'adolescence. Le film retrace avec audace et mordant cette étonnante saga d'émanation d'un autre âge.
While going through the family archives collected by her 95-year-old mother Léa, Anne decides to adapt for the screen the story of four generations haunted by a secret. One of her forebears, an ambitious domestic servant and single mother, married an aged member of the high society in Sion. She never revealed his father's identity to her son, who was considered a "commoner" as an adolescent. The film recounts this astonishing saga of descendence with acerbic audacity.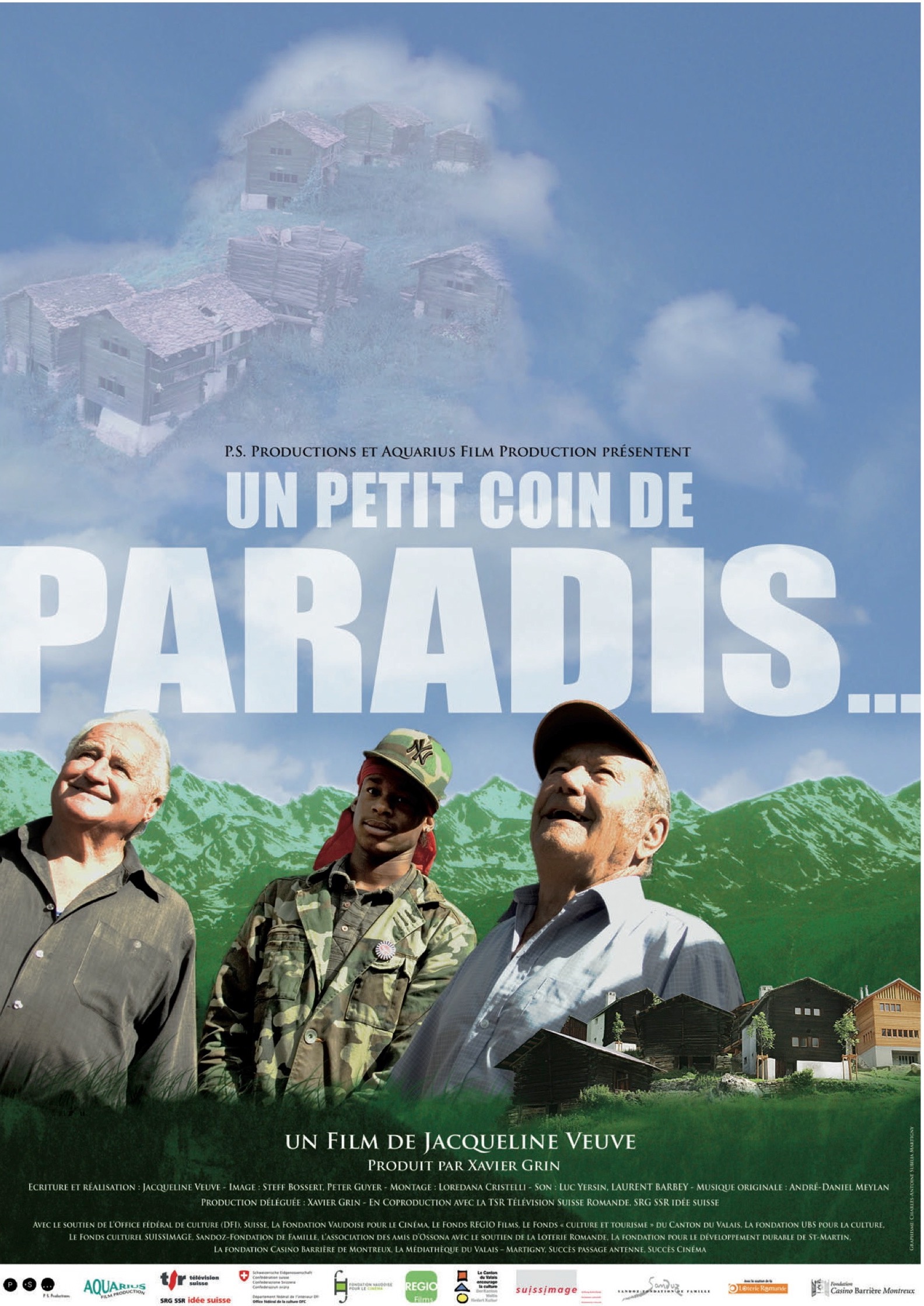 UN PETIT COIN DE PARADIS…
Jacqueline Veuve
Documentaire – 2008 – Suisse – 85 min – Français – german/english subtl.
A Ossona, un hameau abandonné du Valais central, trois générations se rencontrent pour pour prendre part à un projet de réhabilitation qui fera de ce lieu fantôme un éco-village modèle, un nouveau paysage où agriculture, nature et tourisme tenteront une cohabitation harmonieuse. Que peuvent partager ces représentants des Anciens et des Moderne ? Qu'ont-ils à se dire ? Qu'ont-ils à se transmettre ? Une réflexion métaphorique du  » paradis helvétique  »
Veuve's film bears witness to three generations' endeavors to transform a ghost town in the Swiss canton of Valais into an exemplary eco-village. Agriculture, nature and tourism are the keywords – the aim is to restore harmony and create a holistic whole whilst sustaining successful development. What do the older and younger generation have to say to each other and what do they have in common? With a shared cultural heritage, both the project's champions and the local population find much to be enthusiastic about.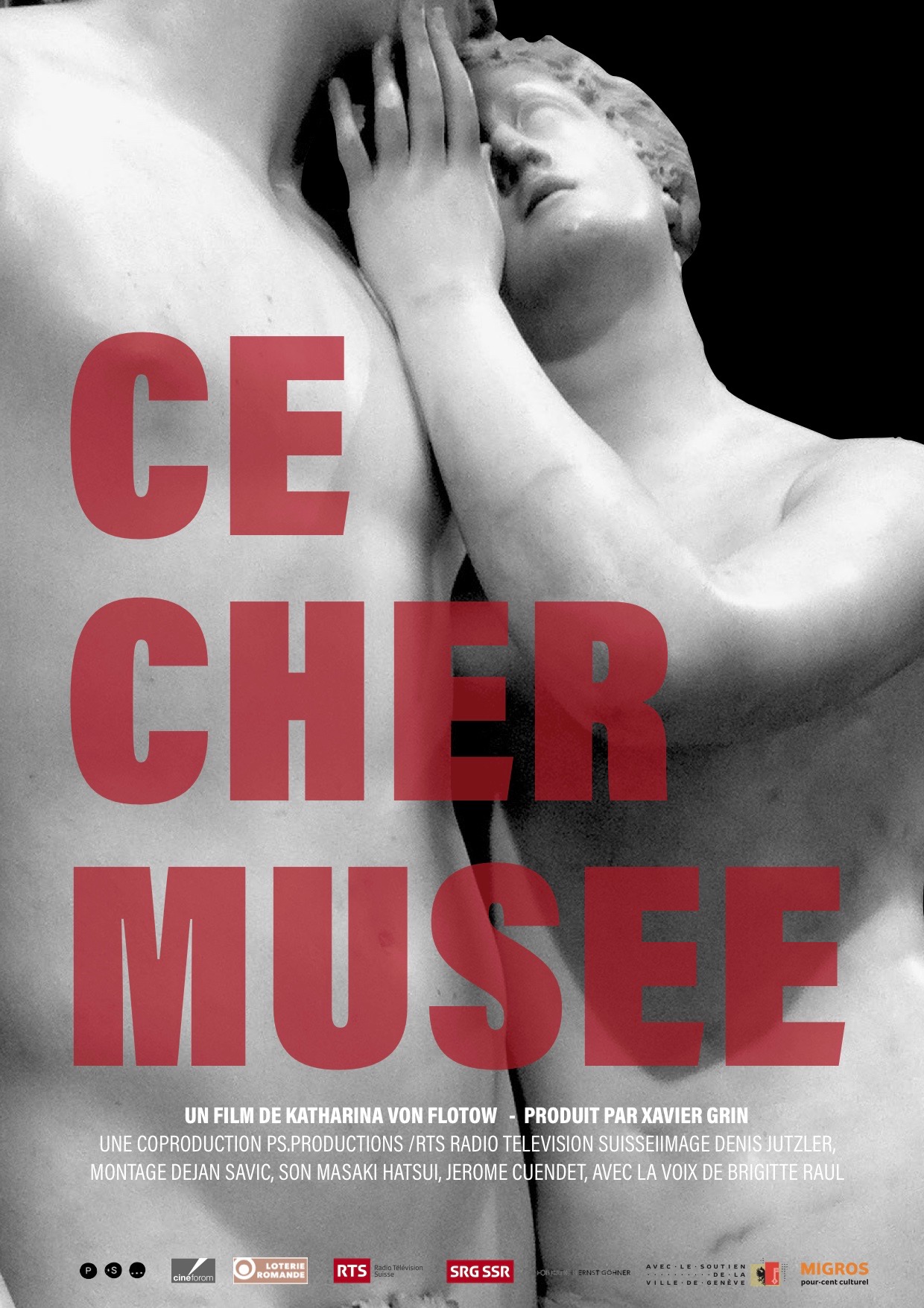 CE CHER MUSEE
Katharina von Flotow
Documentaire – 2015 – Suisse – 67 min – Français – german subtl.
Il est l'un des plus grands et des plus anciens musées de Suisse. Aujourd'hui le Musée d'art et d'histoire de Genève souffre de son état de vétusté et manque de place pour ses collections. Après quinze ans de tergiversation politique, le peuple doit se prononcer sur sa rénovation et son agrandissement. Le projet, imaginé par l'architecte Jean Nouvel, est loin de faire l'unanimité…
The century-old Musée d'art et d'histoire in Geneva is not only in a state of disrepair, but it lacks space for its collections. A world-renowned architect, a young judge, a museum director and a patron of the arts joined forces to give the city the museum it deserves. But the renovation project conceived by architect Jean Nouvel was far from gaining unanimous approval. After sixteen years of negotiations, opposition remains fierce. Today, things are at a standstill…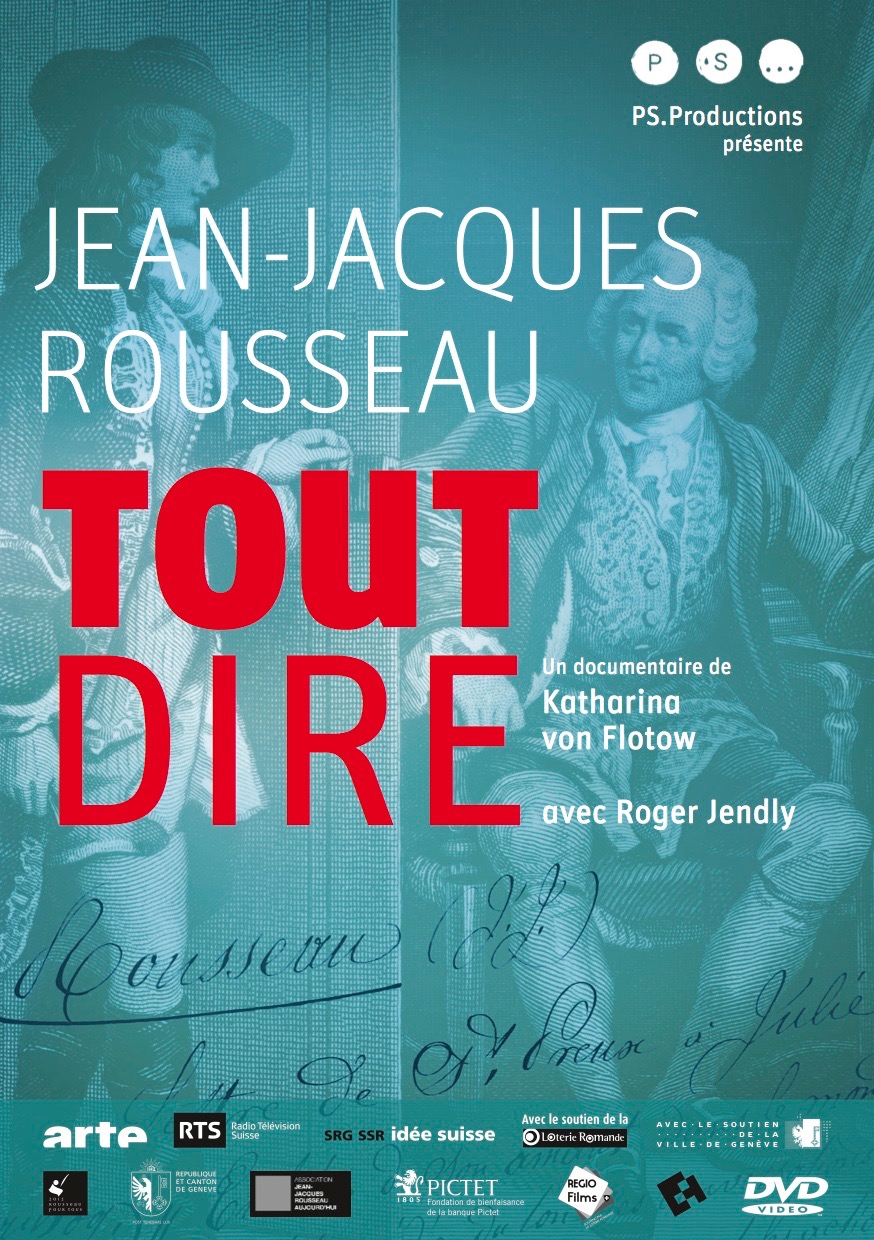 TOUT DIRE
Katharina von Flotow
Documentaire – 2012 – Suisse – 88 min – Français 
Vie et pensées d'un philosophe des Lumières à l'intranquillité chronique. Une biographie détaillée qui donne la part belle à ses textes les plus forts, pour célébrer le tricentenaire de sa naissance. Avec «Les confessions» comme fil rouge, le film alterne les lectures du comédien Roger Jendly, les rencontres avec des experts internationaux et les rêveries sur les lieux mêmes de ses voyages. Sur un mode qui ne sacrifie rien à la vitesse contemporaine mais semble épouser le rythme d'une pensée qui se déploie, se dessine le portrait forcément dense d'un fils des Lumières à la vie hors normes.
The life and thoughts of an Enlightenment philosopher who suffered from chronic restlessness. A detailed biography which places special emphasis on his most influential texts and commemorates his tercentenary birthday. Using "Les confessions" as the leitmotif, the film alternates between readings by actor Roger Jendly, encounters with international experts and musings on Rousseau's travel destinations. Its manner does not conform to today's tempo, but rather seems to follow the rhythm of a thought as it unfolds, resulting in an inevitably dense portrait on the extraordinary life of one of the leading French philosophers of the Enlightenment.