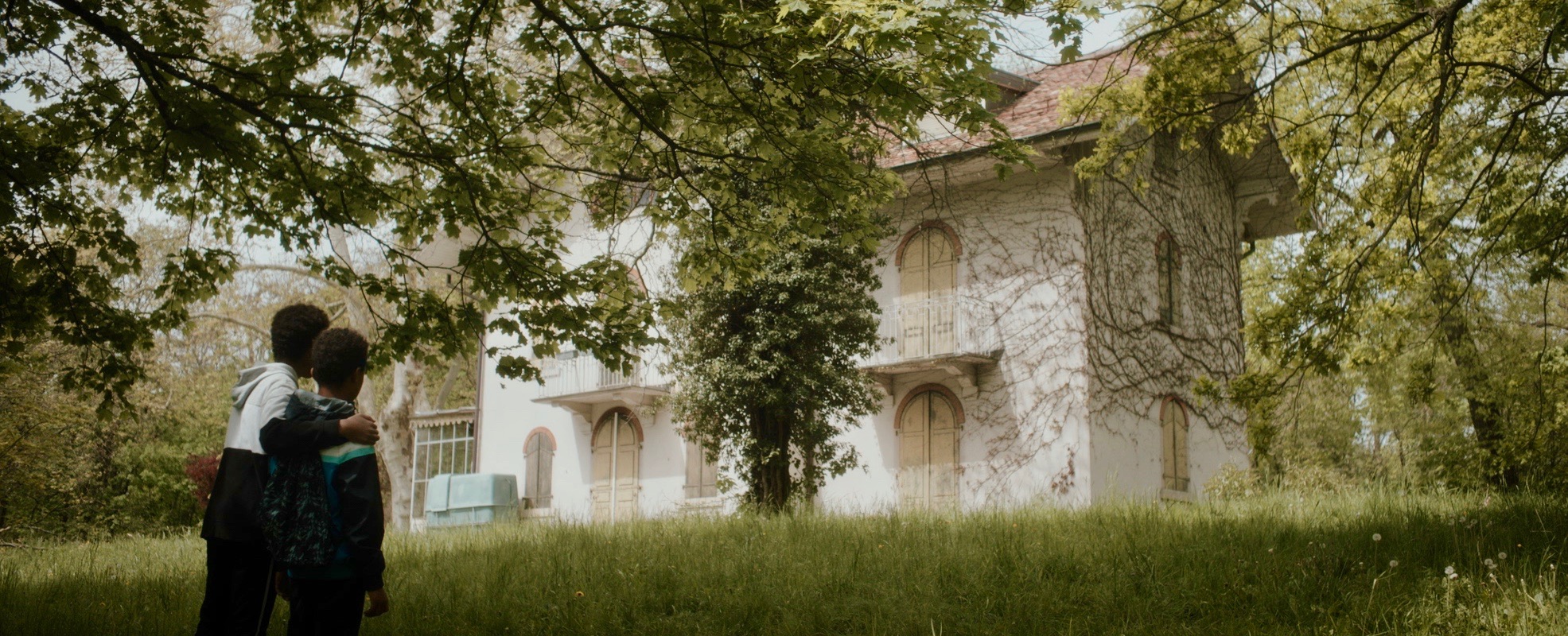 LA NUIT DES CHAUVES-SOURIS
BATS IN THE NIGHT
Moreno Cabitza
Fiction –  2019 – Suisse – 14 min – Français – english subtl.
Adri et Beamo sont deux frères qui aiment traîner dehors et se lancer des défis l'un à l'autre.  Quand Adri demande à son petit frère de pénétrer dans une maison abandonnée et de lui ramener un objet, ce dernier va faire une étrange découverte qui va hanter sa nuit et celle de son frère.
Adri and Beamo are two brothers who like to hang out and challenge each other. When Adri asks his little brother to enter an abandoned house and bring back an object, the latter will make a strange discovery that will haunt their night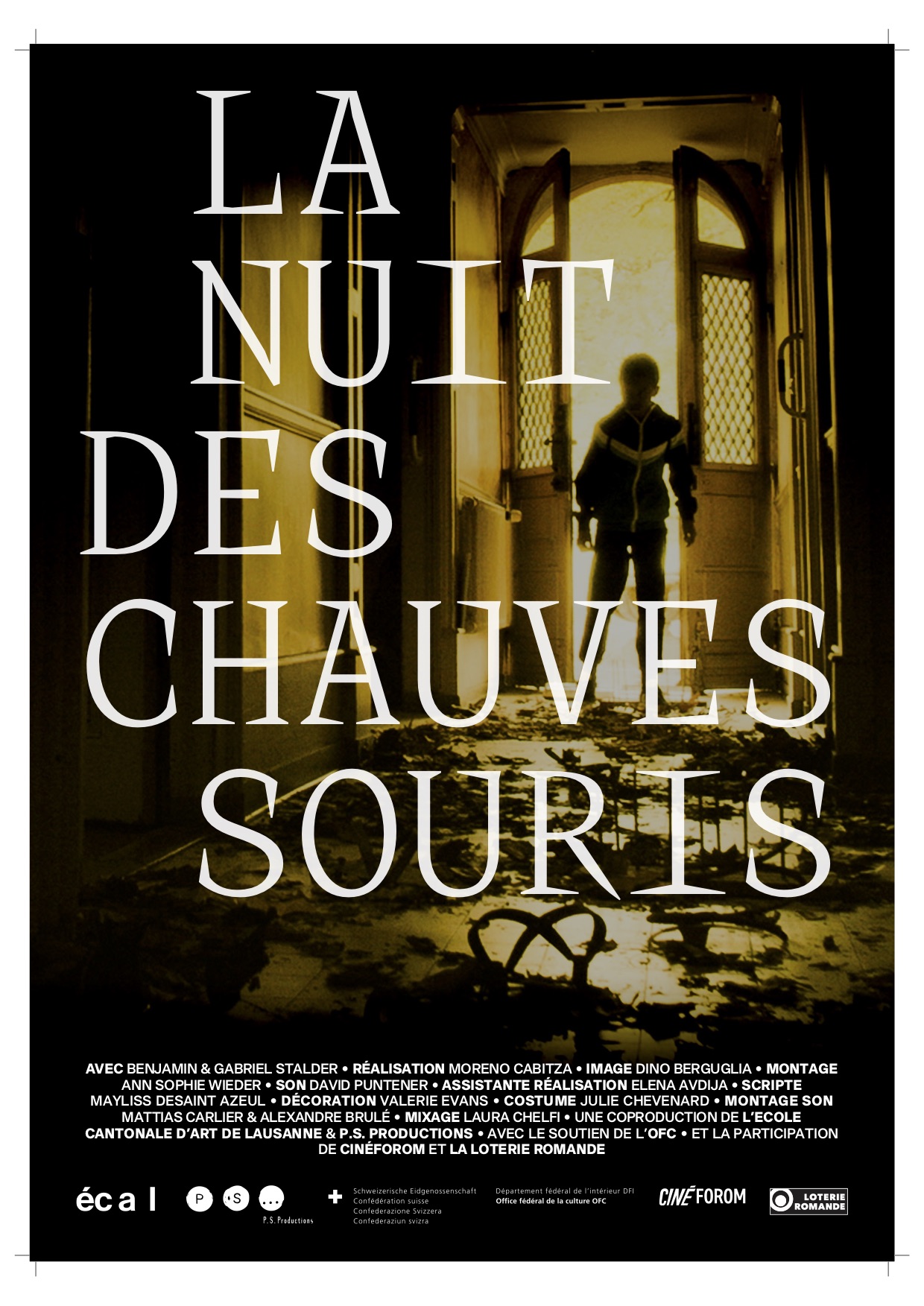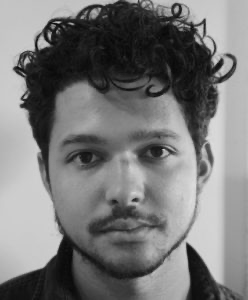 Moreno Cabitza
Moreno Cabitza est né le 7 février 1995 à Genève, de parents italiens et trinitéens. En 2015 il entre à l'Ecole cantonale d'art de Lausanne où il a pu réaliser quelque court métrage de fiction et de documentaire. Il obtient son diplôme de réalisation en 2019.
Moreno Cabitza was born in Geneva on February 7, 1995. He is descendant of Italian and Trinidadian parents. In 2015 he joins the Art School of Lausanne where he was able to direct various short films, fiction and documentary. He graduated in 2019 with a Bachelor in Directing.
FILMOGRAPHIE
LA NUIT DES CHAUVES SOURIS,  CH 2019, 14 min.
MOKUSO, CH 2018, 14 min. – Internationale Kurzfilmtage Winterthur
IL BOMBOLAIO, Documentaire, CH 2017, 20 min.- Vision du Réel 2018
Cast
Beamo: Benjamin Stalder
Adri: Gabriel Stalder
Credits
Ecriture & Réalisation : Moreno Cabitza
Image : Dino Berguglia
Son: David Puntener
Assistant réalisation : Elena Avdija
Costume : Julie Chenevard
Décors : Valérie Evans
Montage image : Ann-Sophie Wieder
Postproduction image: Mykyta Kryvosheiev
Production : Lionel Baier 
Coproduction : Xavier Grin
Coproduction HES-SO ECAL & P.S. Productions 
Festivals
Mórbido Mérida intl. Festival, Mexique
El Grito International Fantastic Film and Horror Festival San Cristóbal, Venezuela
Festival Montevideo Fantástico, Uruguay
21th Nevermore Film Festival, USA
12th International Inter University Short Film Festival, Dhaka, Bangladesh
Jungfilmfestival Luzern, Suisse 
3rd Meihodo International Youth Visual Media Festival, Japan
12th International Children's Film Festival, Bangladesh
33rd Living Skies Student Film Festival, Canada